Book Sales (TNG Special Issues)
Due to the current Coronavirus pandemic, we are unable to fulfil orders for items published before 2020. This is due to the stock being located in our Library which is currently inaccessible due to access restrictions.
The following items will be available for purchase and are subject to availability at the time of ordering. All prices are in UK Sterling and all items are available from the Sales Officer
Trade Orders for our magazines Orders are welcome and we offer 40% discount, settlement within 30 days. On orders for six or more (can be mixed) post and packing is free; for fewer than six, postage will be charged at cost. Contact our Narrow Gauge Railway Society Sales Officer
Index:
The Narrow Gauge - Standard Issues can be found on Book Sales (TNG Standard Issues)
The Narrow Gauge - Special Issues below
Narrow Gauge News - Issues can found on our Book Sales (NGN Issues)

The Narrow Gauge - Standard The Narrow Gauge Heritage Issues 1-100 (download at no cost)
Narrow Gauge News - Narrow Guage News Heritage Issues (download at no cost)
TNG Special Issues of "The Narrow Gauge" (latest at the top)
279. The Gezira Light Railway a History By Iain Logie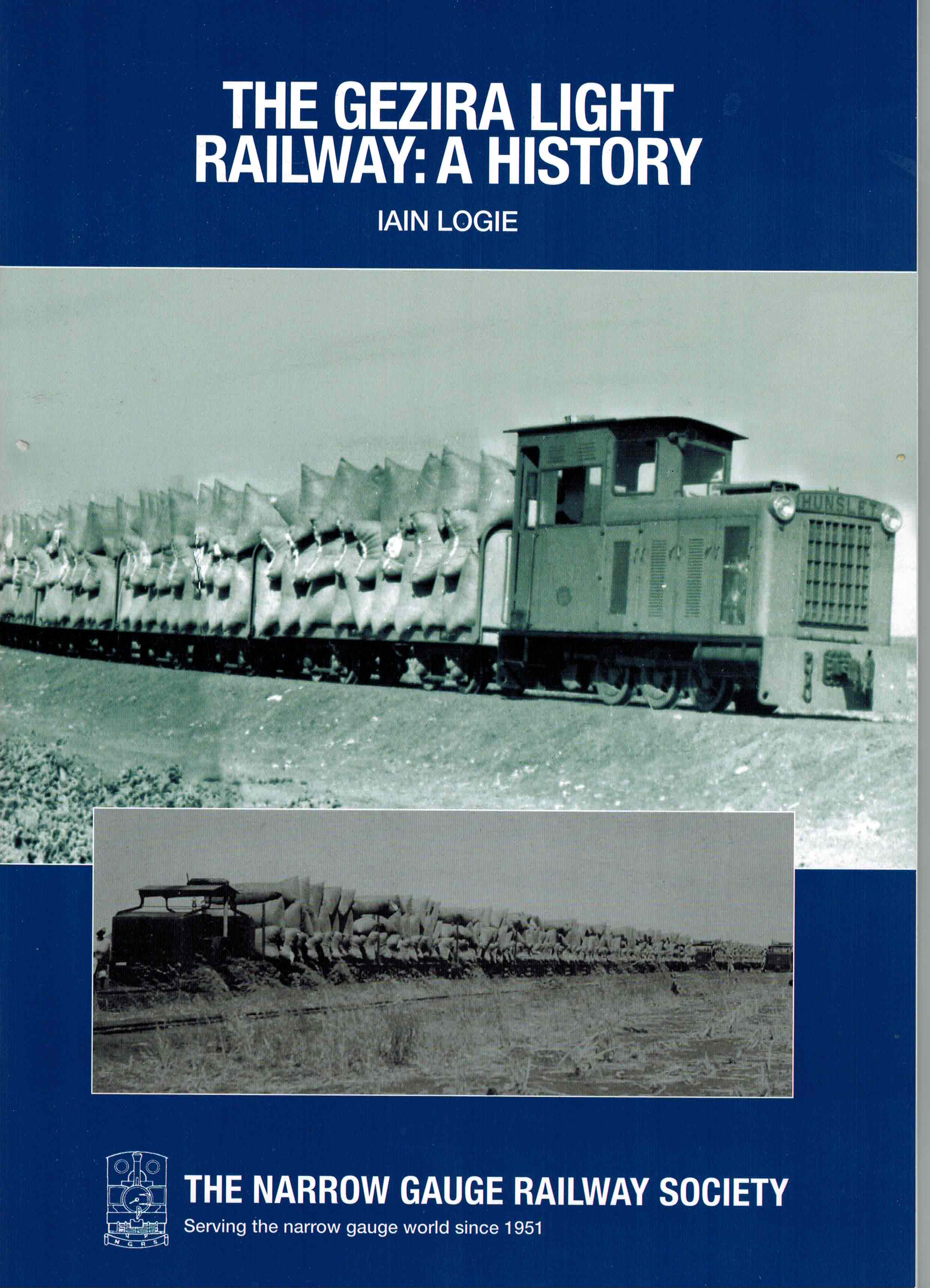 The Gezira Light Railway a History
By Iain Logie
277. The Manchester Corporation Waterworks Railway in Longdendale by Robert Nicholls and Mike Swift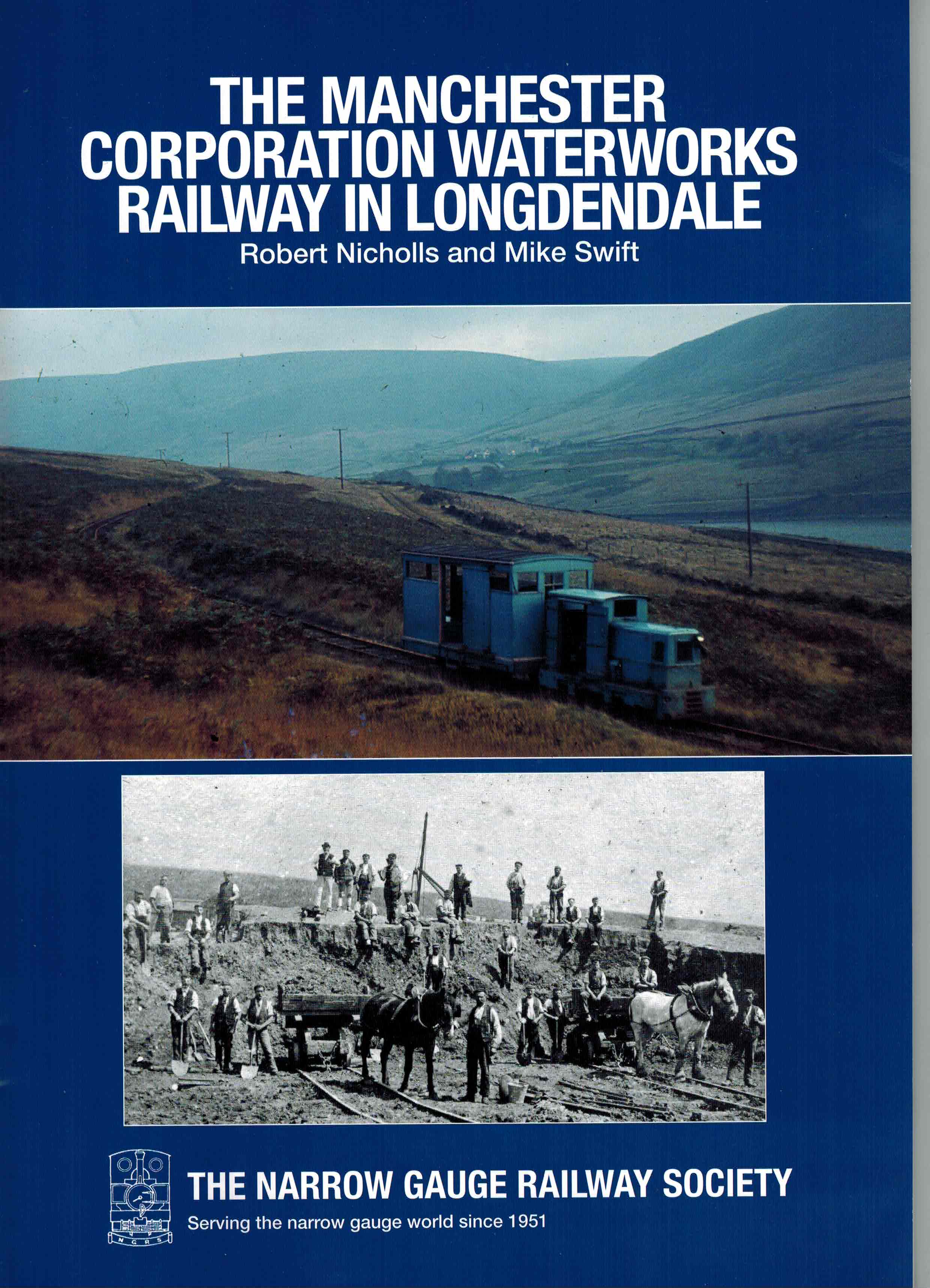 Miniature Railways Review 2021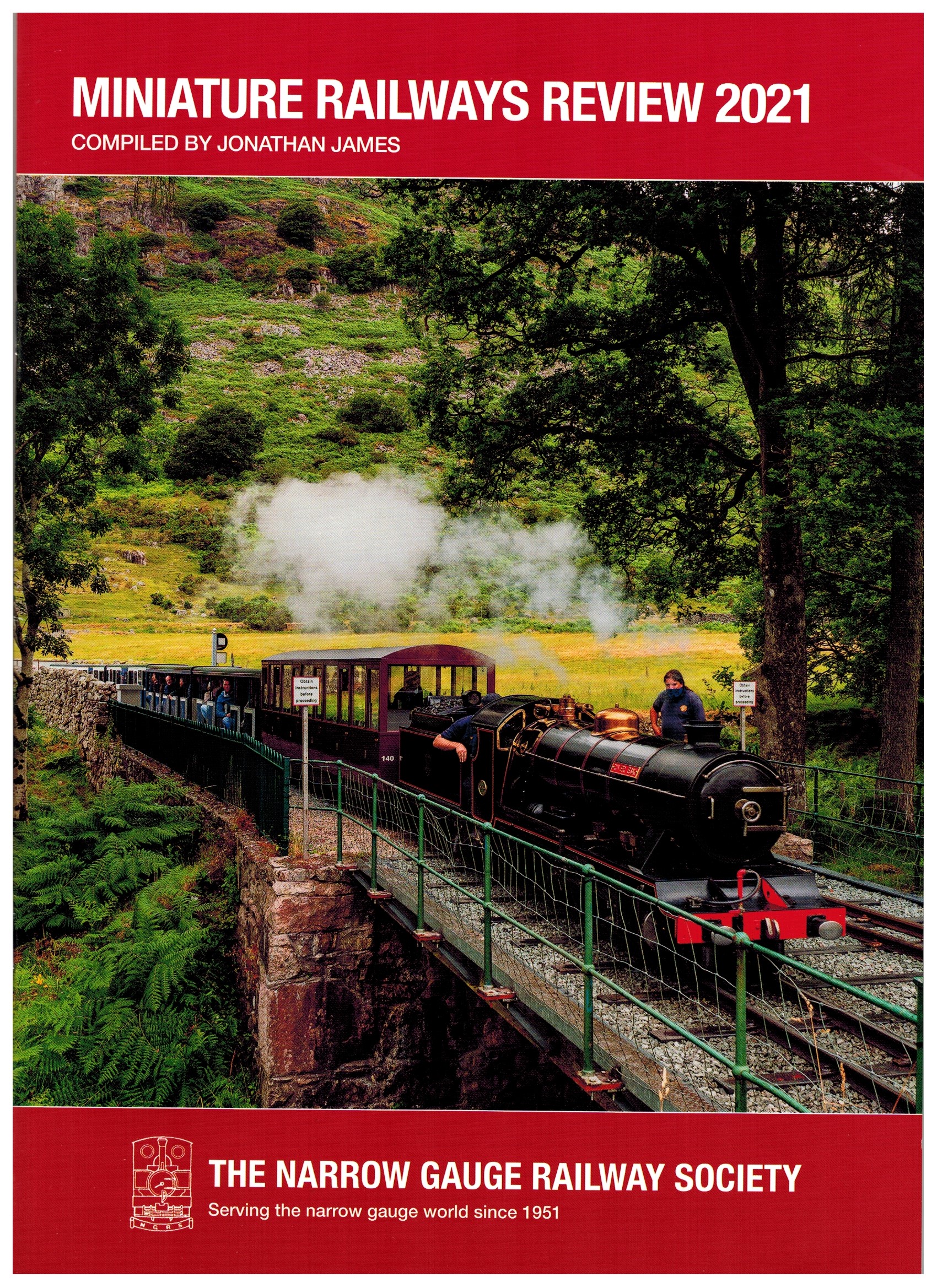 An A to Z of the miniature Railway Reports of 2021 including some unpublished photographs.
South African Steam: Bagnall Locomotives for the Tongaat Sugar Company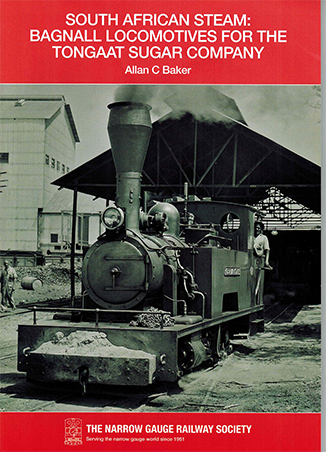 By Allan C Baker 36 Pages Colour and Black and White
The Special contains a history of the Estate and the locomotives built and used by them from 1848 when the company was formed up to the 1960's when the author visited at its peak of using steam and then beyond. In 1982 it became the Tongaat Hulett Group
Narrow Gauge Railways in London and S. E. England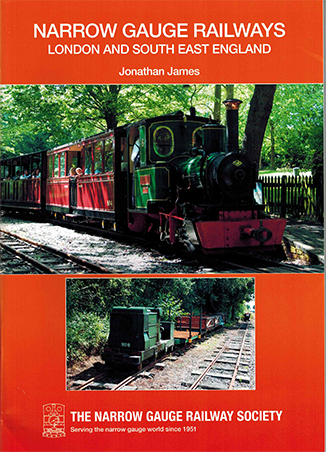 By Jonathan James 52 Pages Colour and Black and White
The special covers the stories of railways in the counties Norfolk, Suffolk Essex, Greater London, Kent, Surrey, East and West Sussex Hampshire Berkshire and Bedfordshire.
The railways covered are: -
Bressingham Steam Museum, Strumpshaw Hall Steam Museum, Yaxham Light Railway, East Suffolk Light Railway. Pleasurewood Hills Big Train. Royal Gun Powder Mills, Southend Cliff and Pier Railways, Hampton and Kempton Waterworks Railway, Mail Rail, Royal Arsenal Narrow Gauge Railway, Waterworks Railway Kew, Bredgar and Wormshill light Railway, Eynsford Light Railway, Richmond Light Railway, Sittingbourne and Kemsley Light Railway, Old Kin Railway, Drusillas Railway, Great Bush Railway, Volks Electric Railway, Amberly Museum Railways, Hollycombe working steam Museum, Hayling Railway, Hythe Pier Railway, Legoland Hill Train and Legoland express. Leighton Buzzard Railway, Great Whipsnade Railway and Great Woburn Railway.
261. THE FURKA MOUNTAIN RAILWAY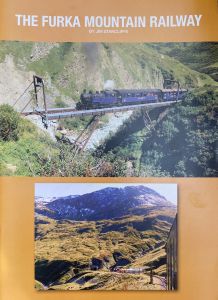 Currently Sold Out
By Jim Stancliffe
Editor: Alan Burgess. 32 pages. Full Colour
258. THE TWO FOOT GAUGE IN MAINE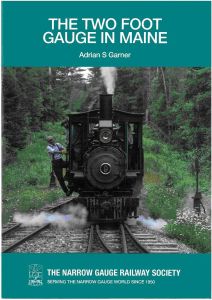 Author: Adrian S Garner. 44 pages. Full colour
The two-foot gauge is an indispensable part of the railway history of Maine – at their peak, five two-foot gauge public railroads carried passengers in this northernmost state in New England. They are moving beyond living memory: the last closed in 1943 but a significant number of locomotives, carriages and freight cars have been preserved and can be seen in action.
The purpose of the book is to provide a short history of the original railroads, a description of the new lines and a catalogue of the locomotives and rolling stock that remain and where they could be seen in 2018.
241. MARDYKE MINIATURE LOCOMOTIVES.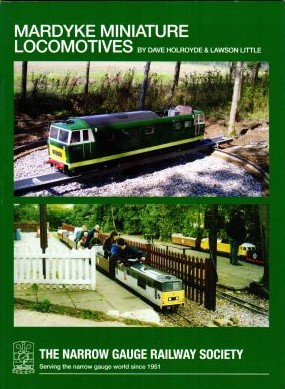 40 pages. Base price £5.50.
This overview of the locomotives built by the leading manufacturer of miniature railway equipment Mardyke includes a company history, works list, and comprehensive details and photographs of all the types of locos and their operating history.
It is based on the records of the late Dave Holroyde, long regarded as a leading expert in the field of British miniature railways.
236. CAILLETíS PATENT MONO-RAIL SYSTEM.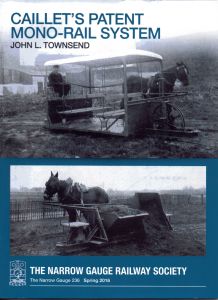 44 pages. By John L Townsend. Base price £5.50.
There were a great many versions of the simple mono-rail idea, and probably the most widely used of the ground level systems was that patented by a Monsieur Henri Jules Caillet of Paris, Little is known of Caillet himself, but a great deal about his railway system – collected here.
The book traces his French, British, Canadian and American patents, and reproduces contemporary accounts of the systems in use, illustrated by period photographs and technical drawings.
234. THE STRONACH-DUTTON ROADRAIL SYSTEM OF TRACTION.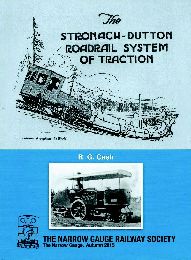 64 pp By R.G.Cash. Base Price £6.95.
This little-known railway system was invented around 1913 after the realisation that rails which were heavy enough to carry a locomotive were far stronger than was necessary for wagons or carriages. The idea was that the track would be built in lighter materials with the main weight of the locomotive being carried on road wheels which ran alongside, the loco being located on the rails by small bogies.
The system was promoted in rural areas where savings were necessary to make a railway viable, but despite its ingenuity had little success and disappeared within twenty years. Despite this, the book sheds light on a little-known and intriguing aspect of railways.
212. CARRIAGES AND WAGONS OF THE TALYLLYN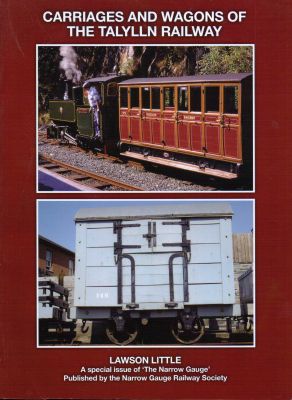 24pp. Base Price - £5.20
Published in Autumn 2010, this gem is an up-to-date comprehensive catalogue of the carriages and wagons on the Talyllyn Railway. Supporting histories are supplied together with almost 90 colour photographs taken in the last two years.
If you care to make a donation to the NGRS when making a book purchase, please use the Donate button here.
Thank you!
If you prefer to pay by cheque, rather than complete your purchase online, please send your order to the Sales Officer enclosing a cheque for the appropriate amount, made payable to 'Narrow Gauge Railway Society'.